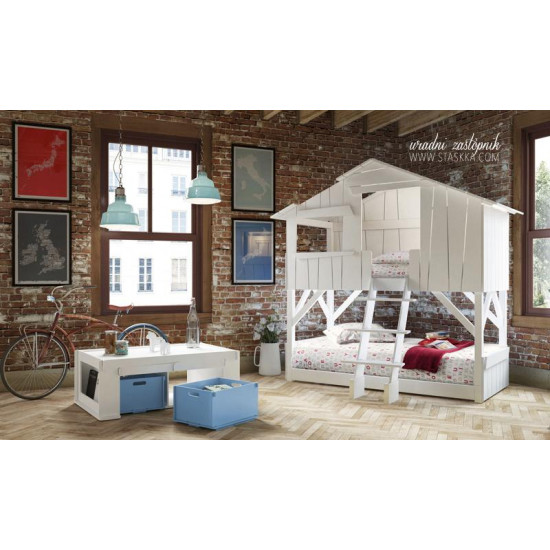 5-7 Days
The toy meets all regulatory safety standards and complies with European directives 2009/48 / ES on toy safety.
Otroška nadstropna postelja Treehouse bor - Mathy by Bols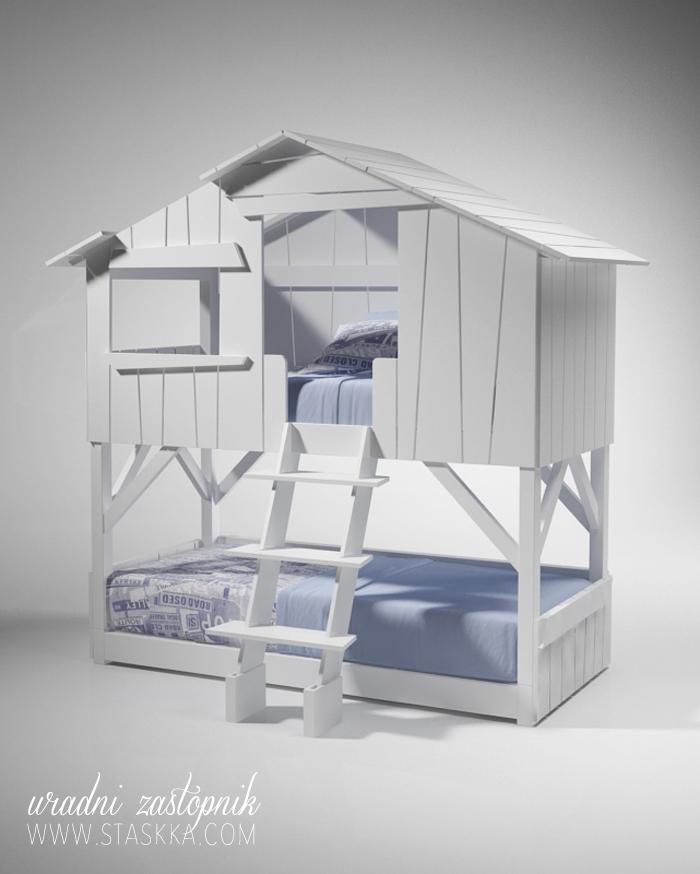 Otroška nadstropna postelja Treehouse BOR - Mathy by Bols pohištvo
Otroška nadstropna postelja Treehouse priznane dizjanerske blagovne znamke Mathy by Bols bo navdušila vsakega otroka, pa seveda tudi Vas, starše. Vse, ki ste radi v stiku z naravo, boste oboževali to čudovito drevesno hiško na kateri boste sanjali, spali in se imeli lepo.
Narejena iz visoko kakovostnih materialov, narejena iz bora in MDF plošč. Končni izdelek je lakiran. Možno je dvojno finiš lakiranje: doplačilo 5%. Postelji ustreza vzmetnica 190 x 90 cm.
Na voljo imamo tudi popolnoma enak izdelek narejen iz lesa lipe.
Material (les): bor + MDF
Lastnosti:
- paneli so sestavljeni v tovarni
- žagani kosi imajo namerni videz žage, nekateri kosi oz. plošče proizvajajo oksidacijo v videzu sivih odtenkov - Les je živ material in je kot tak dovzeten za vplive okolja
- vsaka plošča, vsak kos je edinstven z neenakim FINISHom.
- dvojni finish je standardiziran = doplačilo 5% cene
- namerno neenakomerne deske kot je izdelana prava drevesna hiška
- samo za vzmetnice 90 x 190 x 12 cm (debelina)
Mathy by Bols filozofija je osredotočena na tisto, kar pravijo "reaktivna narava'; sposobnost proizvodnje izdelkov iz trajnostnih materialov, ki so najvišje kakovosti, z uporabo najboljših komponent in ročne izdelave dobiti največje rezultate. Mathy by Bols upošteva pri izdelavi tri ključne elemente za vsako izdelano posteljo: ustvarjalnost, vsestranskost in prilagodljivost. Ti elementi so očitno v vsem, kar Mathy by Bols počne. Ustanovljen je bil leta 1987 v Belgiji in je kot znamka postala sinonim za edinstveno zasnovo in kreativno ustvarjalnost. Vsaka postelja je zasnovana, ustvarjena, in končana v popolni harmoniji, ki je privedla Mathy by Bols do mednarodne prepoznavnosti. Otroška trgovina Staskka - Vse za otroka je skupaj z Mathy by Bols, sklenila dogovor, da ponudijo te edinstvene otroške postelje in ostalo otroško pohištvo našim strankam v Sloveniji, Hrvaški in Srbiji. Ponosni smo, da smo uradni spletni trgovec blagovne znamke Mathy by Bols in verjamemo, da se bodo naše stranke zaljubile v vsak nov dizjaniran kos že na prvi pogled. Priporočamo smile emoticon
Izdelana v Belgiji
Dimenzije: : 139 x 229 cm x 221 cm
Barva: izberite opcijsko
Čas dobave: 6-7 tednov od dneva plačila kupnine
Naročilo se smatra za izdelek po naročilu.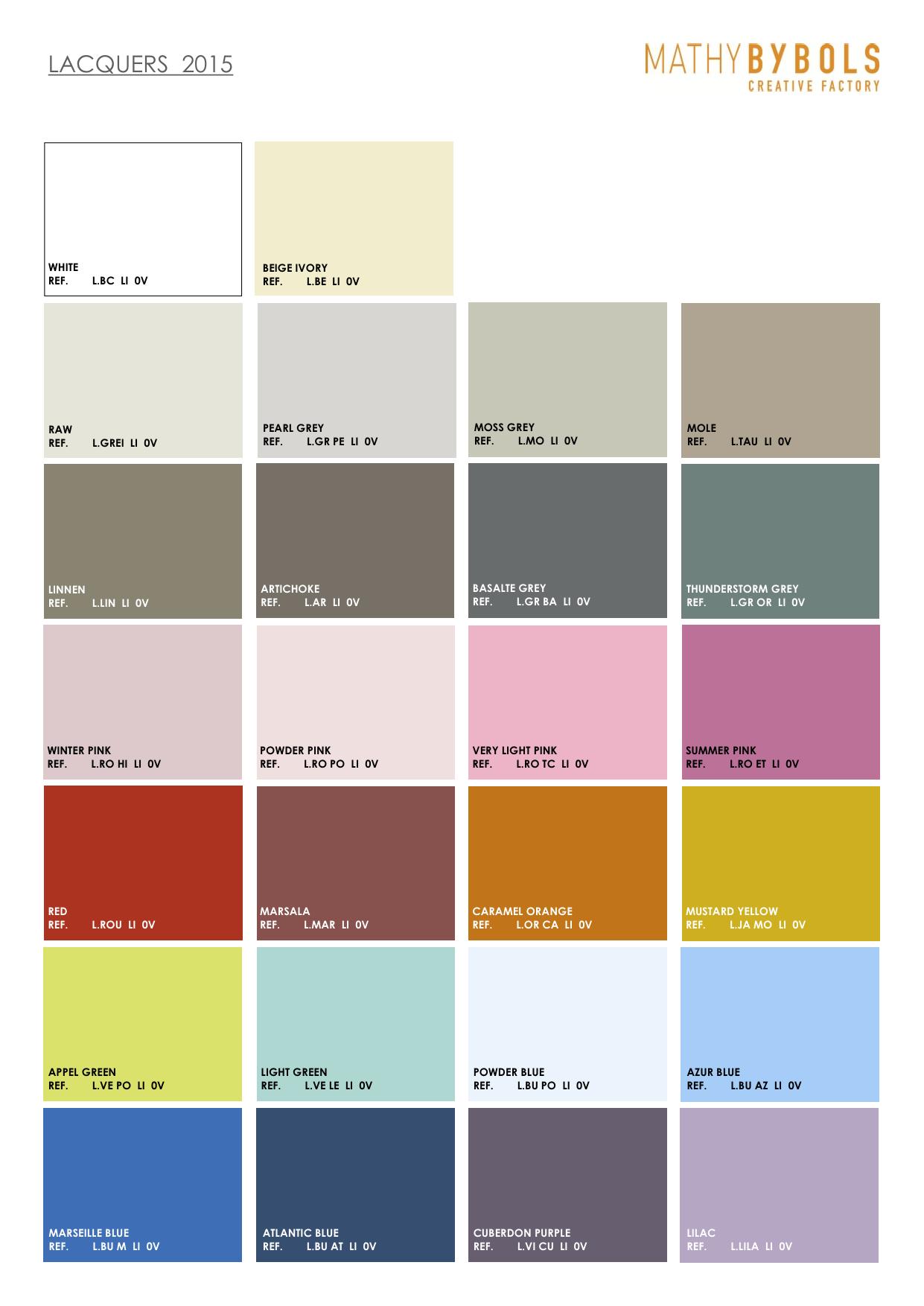 Stock:

5-7 Days

Model:

CAB LIT SUP 90F MDF

Weight:

193.00kg