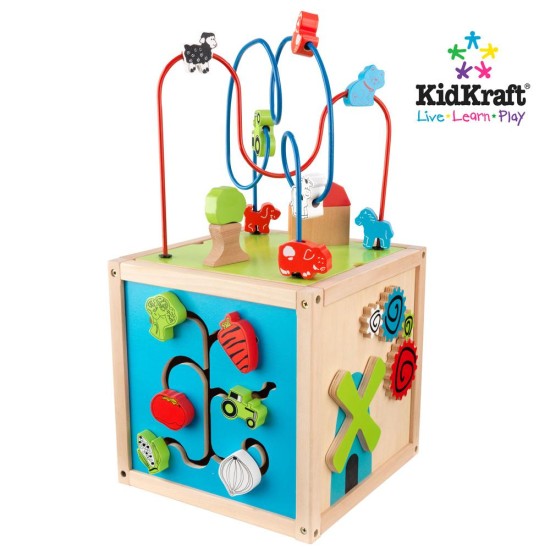 15%OFF JOY777 5-7 Days
The toy meets all regulatory safety standards and complies with European directives 2009/48 / ES on toy safety.
Lesena igralna kocka

Lesena igralna kocka
Velikost: 27 x 27 x 5 cm
Teža: 3.7kg
Material: les
Proizvajalčeva priporočljiva starost: 13 mesecev - 5 let
Vse barve in zaključni premazi, ki se uporabljajo na lesenih Kidkraft otroških igračah in pohištvu so brez svinca in so nestrupene.

Igrača je primerna za otroke od 13 mesecev - 5 let.
Čas dobave
: 5 dan od dneva plačila kupnine (dostavna služba med vikendi ne posluje)
KIDKRAFT IZPOLNJUJE VSE REGULATIVNE VARNOSTNE STANDARDE IN USTREZA EVROPSKIM DIREKTIVAM 2009/48/ES O VARNOSTI IGRAČ.
Stock:

5-7 Days

Model:

63243

Weight:

3.70kg

Dimensions:

27.00cm x 27.00cm x 5.00cm