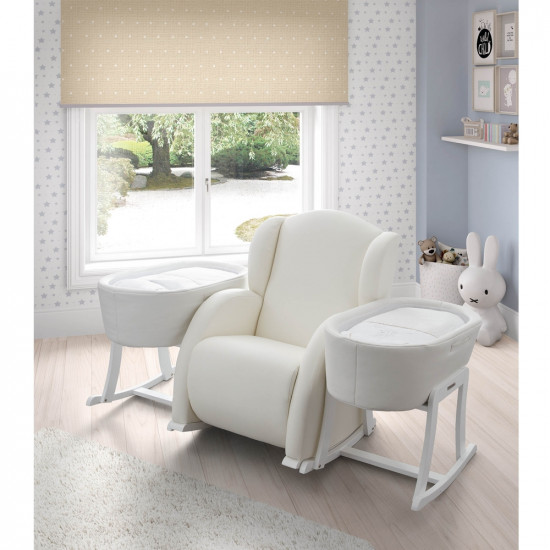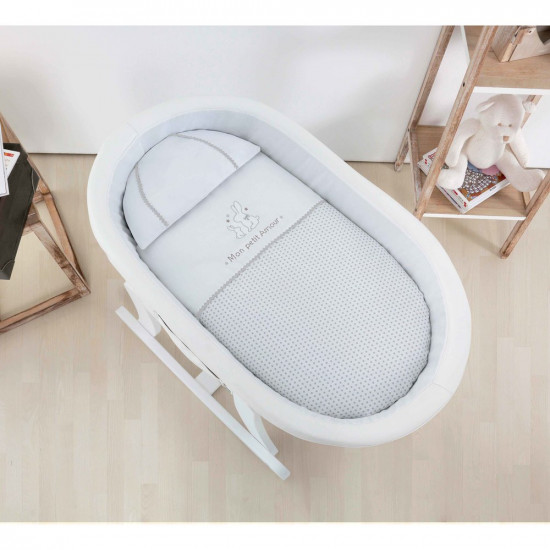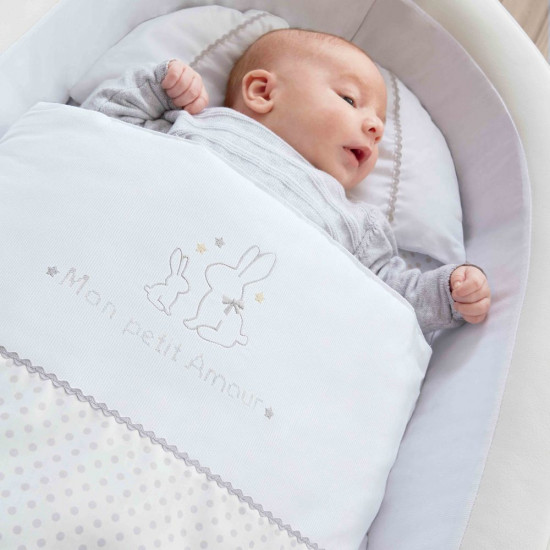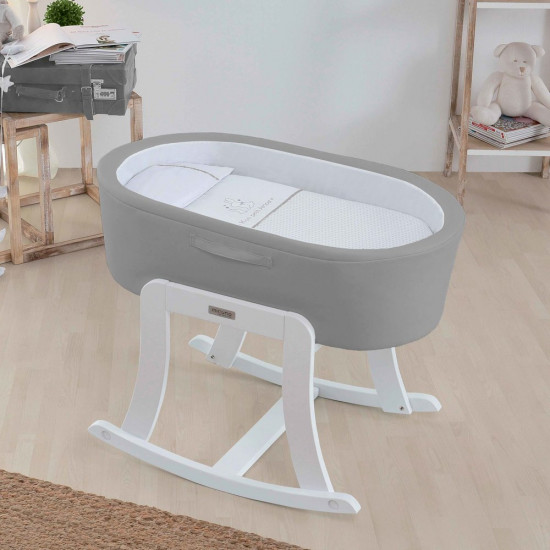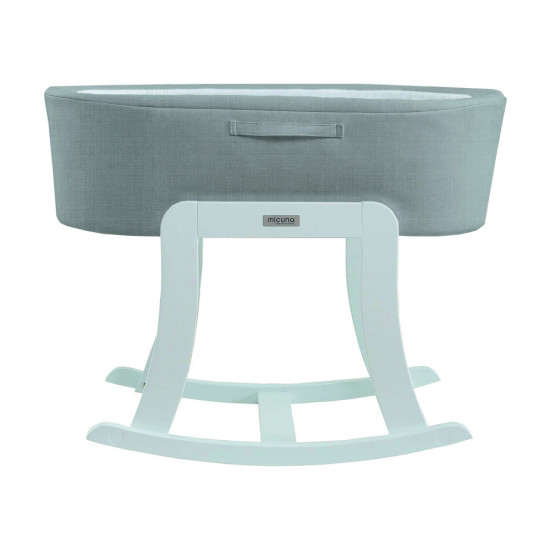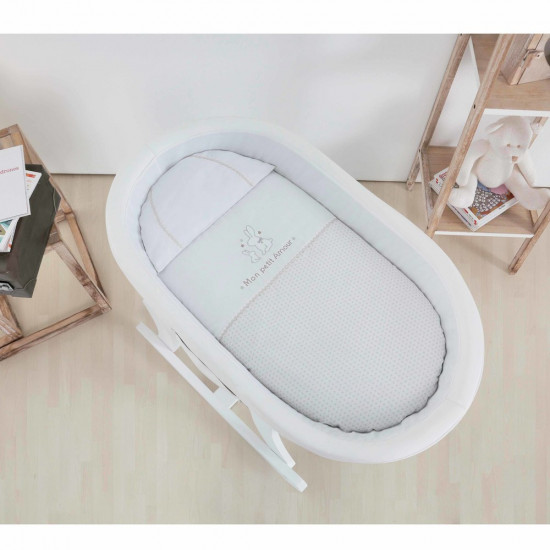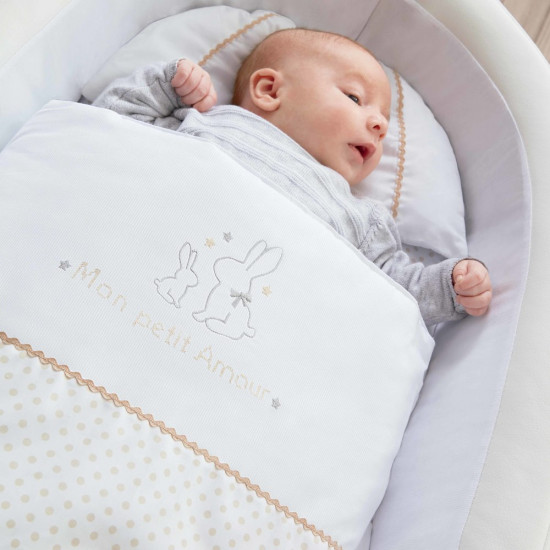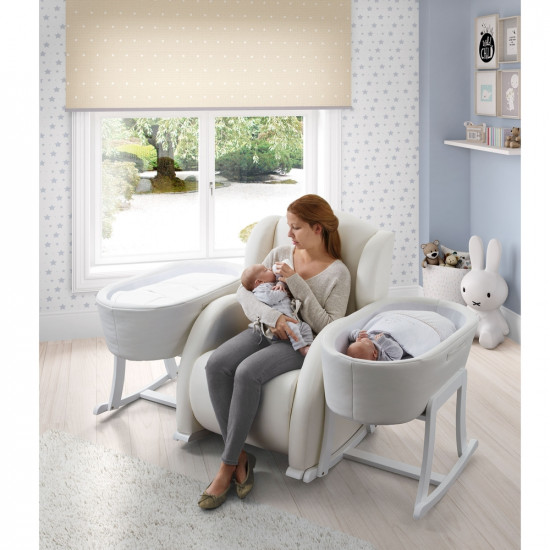 5-7 Days




The toy meets all regulatory safety standards and complies with European directives 2009/48 / ES on toy safety.
Tags:
mini swing
,
baby cradle
,
mini cots
,
swing cradle
,
micuna
,
baby cribs
,
kids bed
,
toddler beds
,
crib
,
baby bed
,
white crib
,
baby furniture
,
convertible cribs
,
baby crib sets
Mini Cot Nacelle
With an avantguard design, Nacelle combines a upholstered cot with a wooden structure.
The rocker incorporates the Docking System which allows by using a simple magnet to anchor the Nacelle microcradle to any rocking chair suitable for breast-feeding from our catalogue.
You can place your Nacelle on the right or left or in the case of twins, you can handle your two babies at the same time by placing a Nacelle on either side of your rocking chair for breast-feeding while you relax with them.
Select the combination that best suits the decoration in your home!
MORE INFO
MINI COT NACELLE.
MO-1782.
Includes rocker legs, carrycot, mattress, lower sheet, pillow and duvet.

Material: Beech.
Color of the rocker: white natural or embero.
Carrycot colour (nest): white synthetic leather or grey fabric.
The white leather carrycot offers two textiles: it can be combined with a white fabric with grey details or a white textile with beige touches.
The carrycot's grey fabric is sold in combination with the white - gray textile.
Textile features: Piconela patch and embroidery.
Features of the nest: It can also be used as an independent nest without rocker.
Textile composition: Synthetic Leather for external apparel
Optional:
CH-1887 Mattress Confort minicot. Line R&R.
Stock:

5-7 Days

Model:

MO-1782 NACELLE

Weight:

40.00kg

Micuna