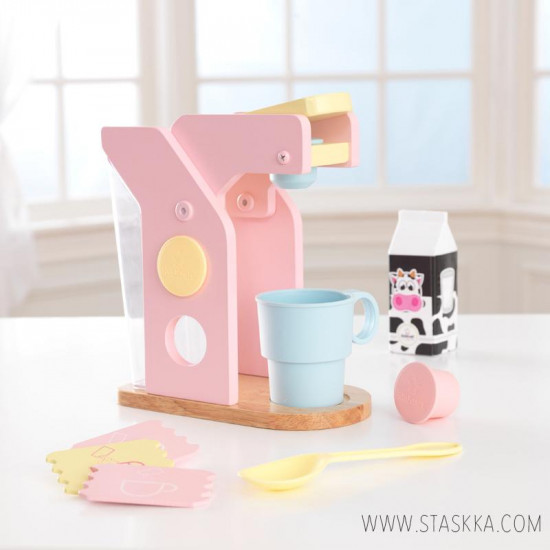 15%OFF JOY777 5-7 Days
The toy meets all regulatory safety standards and complies with European directives 2009/48 / ES on toy safety.
Kuhinjski pripomočki - Pastelni kavni set

Kuhinjski pripomočki - Pastelni kavni set
V prodajnem programu kuhinjskih pripomočkov lahko najdete čudovite lesene izdelke, ki so skorajda takšni, kot da bibili pravi. Z njimi bodo lahko otroci miksali, mešali, pripravljali šejke, pekli pecivo ipd. Vsi leseni izdelki so ročno pobarvani ter vsa barvila ne vsebujejo svinca in ostalih težkih kovin. Odličen dodatke lesenim otroškim kuhinjam.
Igrača je primerna za otroke stare nad 3.letom starosti.
Velikost: 16 cm x 7 cm x 18 cm
Material: MDF (les), plastika
Teža: 1.8 kg
Čas dobave: 5 dan od dneva plačila kupnine (dostavna služba med vikendi ne posluje)
KIDKRAFT IZPOLNJUJE VSE REGULATIVNE VARNOSTNE STANDARDE IN USTREZA EVROPSKIM DIREKTIVAM 2009/48/ES O VARNOSTI IGRAČ.
WARNING
Not suitable for children under 3 year.
Možnost zadušitve z majhnimi deli.
Stock:

5-7 Days

Model:

63380

Weight:

1.80kg

Kidkraft