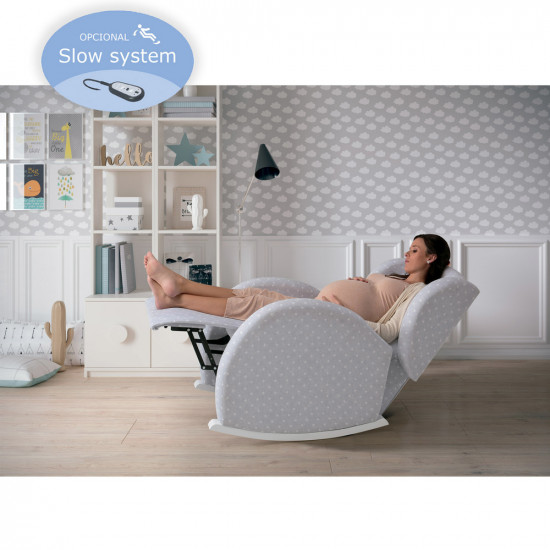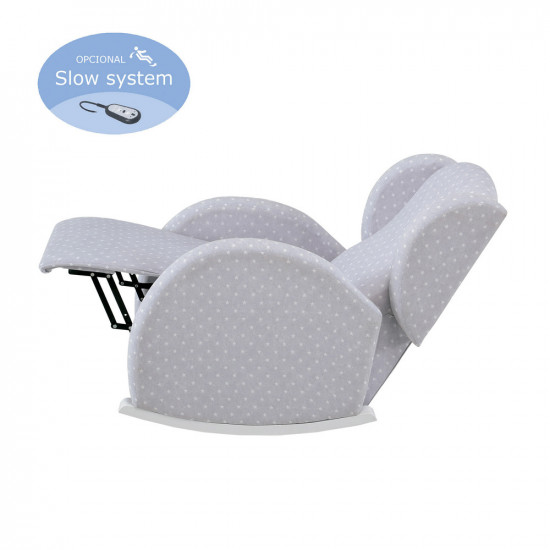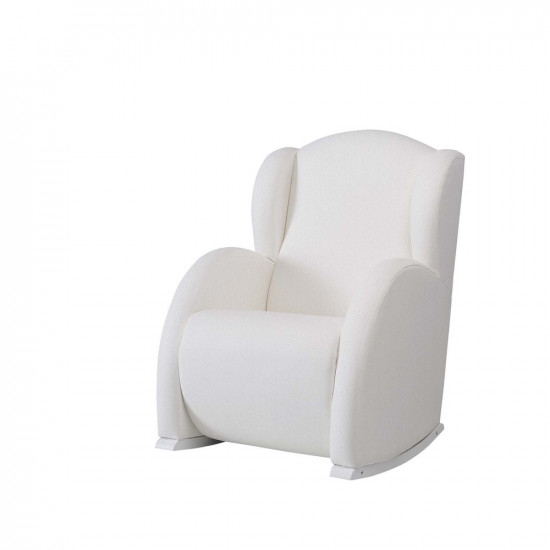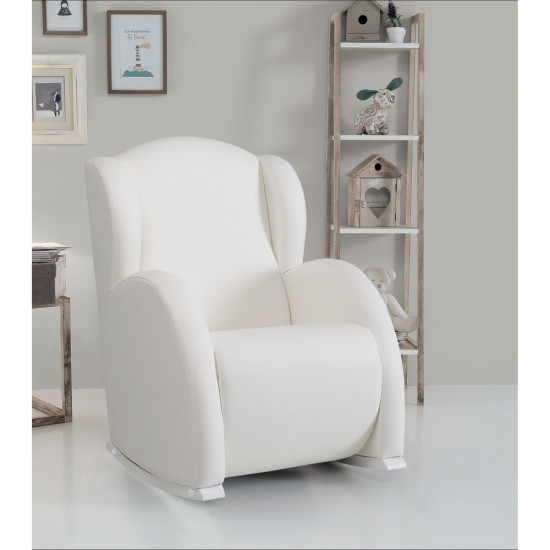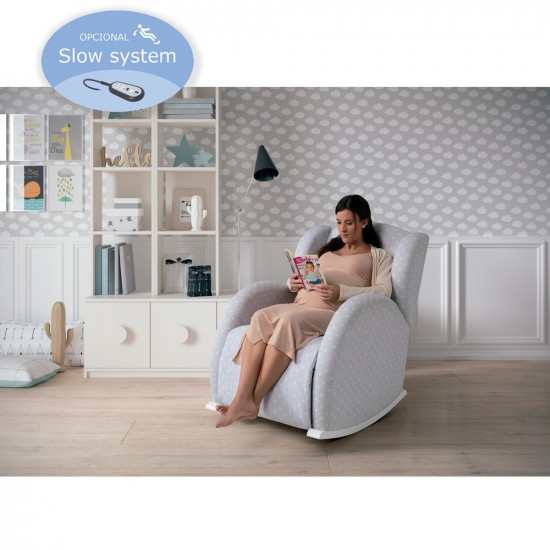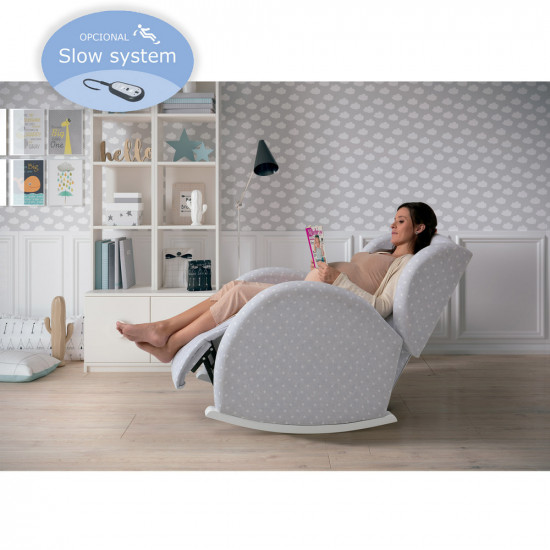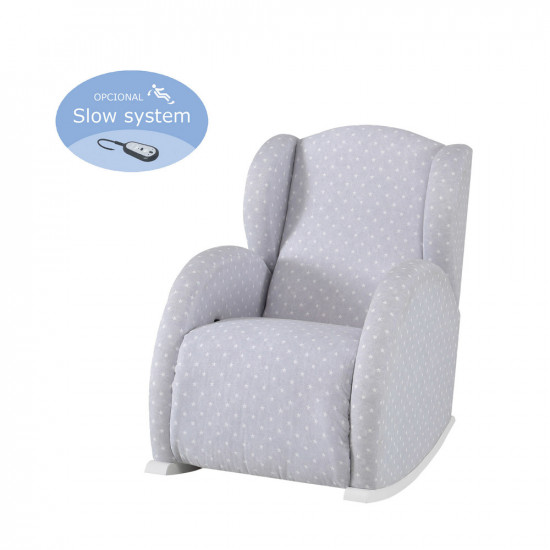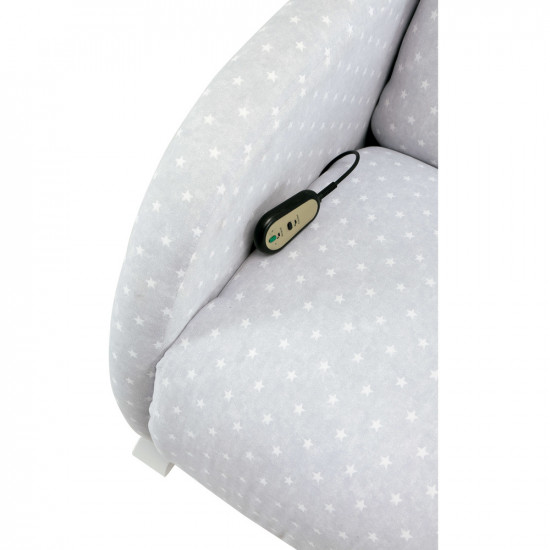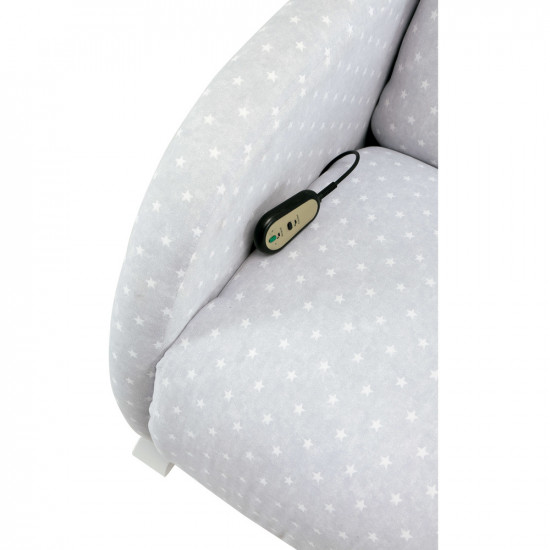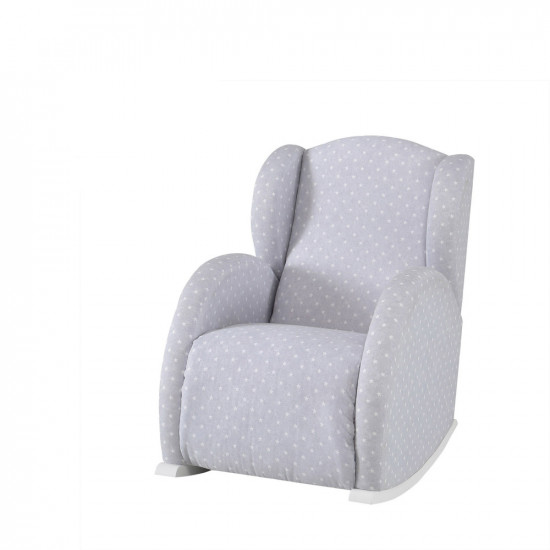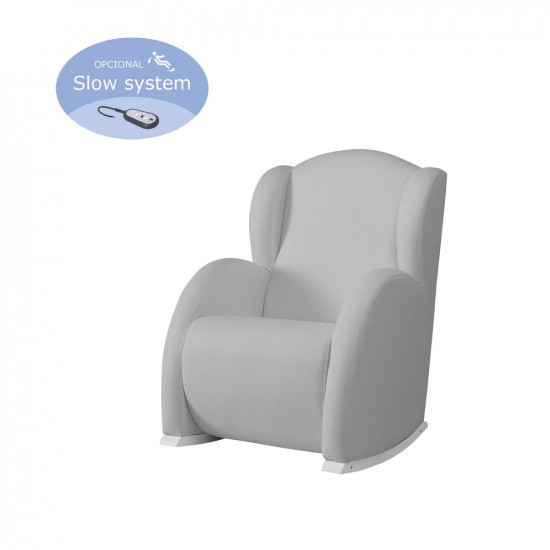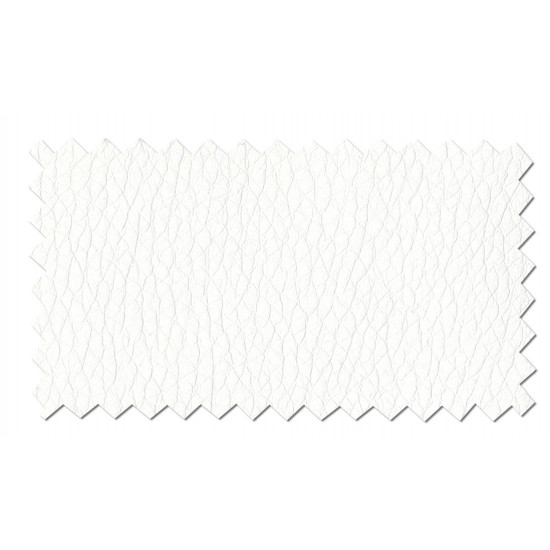 Bestseller 5-7 Days
The toy meets all regulatory safety standards and complies with European directives 2009/48 / ES on toy safety.
Tags:
nanny nursing rocking chair
,
rocking chair
,
nursing chair
,
micuna chair
,
Nursing rocking chairs
,
rocking chairs
,
baby nursing
,
nursing
,
furniture
,
glider chair
,
baby rocking chair
,
nursery glider
,
glider rocker
,
breastfeeding chair
,
baby glider
,
glider rocking chair
,
nursery recliner
,
maternity chair
Flower Nursing Rocking Chair
Micuna nursing rocking chairs present you with a great variety of designs: Flower, Love, Comfort and Nanny, so you can choose the one you like best so that it combines perfectly with the decorative style of the baby room, living room or stay where you want breastfeed or calmly rock the baby. You also have the ease of choosing the upholstery or finish of the rocking chair.
Pregnancy and the first months of your baby's life are a unique stage, in which it is very important to take care of yourself and rest. For this reason, micuna offers you the option of ordering any of our lactation rocking chairs with SLOW SYSTEM, a system with which you can rest in three comfortable positions. The rocking chair can be reclined automatically thanks to a control, to facilitate the movement to the mothers during pregnancy or lactation.
In addition, all our rocking chairs incorporate the DOCKING SYSTEM magnet anchoring system, which allows any model of micuna breastfeeding chair to be attached to one or two Nacelle mini-cradles and balanced at the same time, to relax the baby while resting.
You have many accessories available for micuna breastfeeding rocking chairs: set of fixed leg to convert it into an armchair, bottle-holder murals or breastfeeding cushions.
As an optional we also present you the micuna mini rocking chairs, so when the baby grows you can choose between them the one that goes with yours and you will make a perfect tandem when it comes to teceros. Surely the little one of the house will be very happy to imitate his parents in his mini rocking chair. In addition it will be perfect as a complement in your room.
MORE INFO
NURSING ROCKING CHAIR
Material: Pine - Polyurethane foam.
Textile composition: 100% imitation leather / 100% cotton
Rocker Color:
Options:
Textile color:
Option:
Leatherette option: white / gray.

Textile option:

Galaxy rosa / Galaxy beige / Galaxy gris.
Characteristics:
Includes DOCKING SYSTEM system.

Choice of cloth; white imitation leather / leatherette gray / Galaxy rosa / Galaxy beige / Galaxy gris.

Choice wood finish rocker; white.
Optional:
SLOW SYSTEM with command.

CP-1811 Leg nursing chair.

MO-1782 Nacelle.

Bunker Puff.

Lactation rocking cushion.

Bottle holder mural.

CP-1831 Seat / footrest.

Mini Flor rocking chair matching.
Stock:

5-7 Days

Model:

NURSING CHAIR FLOR

Weight:

100.00kg

Micuna