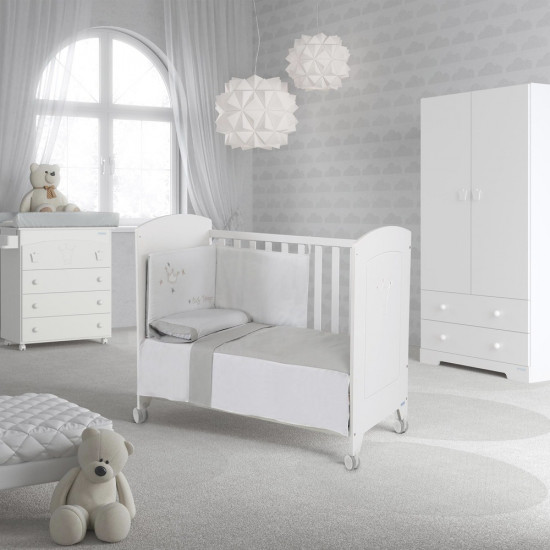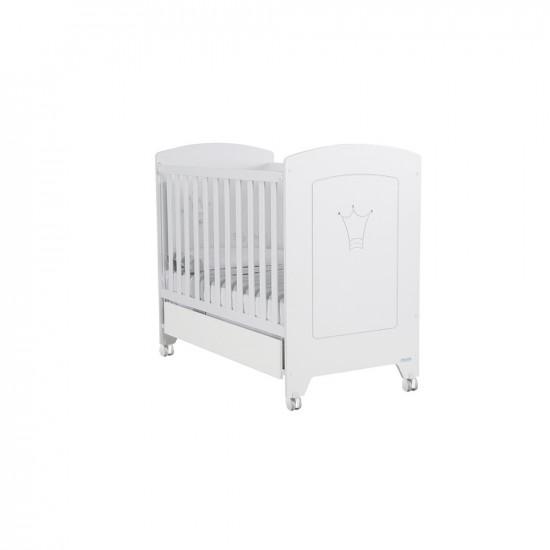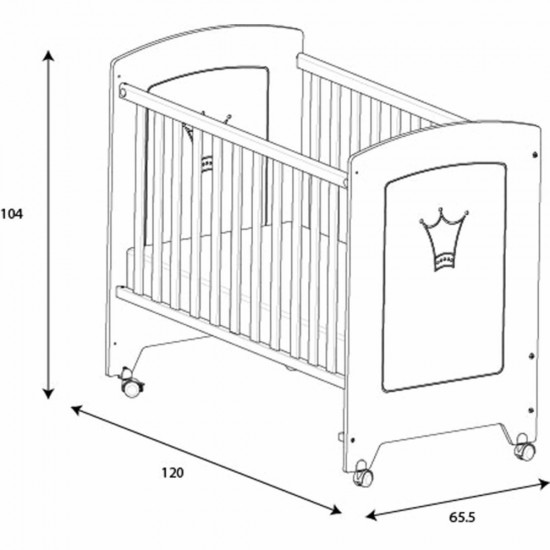 5-7 Days
The toy meets all regulatory safety standards and complies with European directives 2009/48 / ES on toy safety.
Tags:
Valentina cot Micuna
,
baby cradle
,
mini cots
,
valentina cradle
,
micuna
,
baby cribs
,
kids bed
,
toddler beds
,
crib
,
baby bed
,
white crib
,
baby furniture
,
convertible cribs
,
baby crib sets
Valentina cot Micuna
The Valentina collection is distinguished by its elegance and delicacy crowned with sparkles of glass that bring that special touch of light.
Formed by crib, bath and matching textile made with silver thread. The 120x60 cm Valentina crib is designed and manufactured in Spain with beech wood from sustainable forests.
Optionally you can add several micuna systems: The DUO kit to convert two cradles into twin cradles, the Pendulum System that allows the rocking of the cradle using a rocker drawer or the Relax System, a practical system by which you can place the crib mattress in two different positions: horizontal position and with an inclination of 7° to 10°, without need to take the baby out of the crib or wake him up.
VALENTINA COT.

120 X 60 cm ( Int. 117 x 59,5 cm )

Material: Haya -MDF Lacado
Color: Blanco
Características: 2 posiciones de somier / Lateral móvil / Con Ruedas

Opcional:
CP-949 luxe cajón
CP-1688 cajón balancín
CP-744 cambiador cuna
CP-1775 kit relax
CP-1774 Kit Duo (Gemelar)
Colchón de cuna 120 x 60 cm
Disponible textil a juego
Stock:

5-7 Days

Model:

VALENTINA COT

Weight:

30.00kg

Micuna