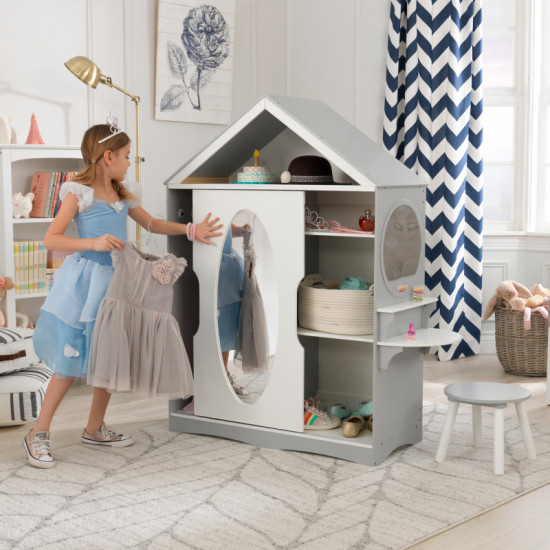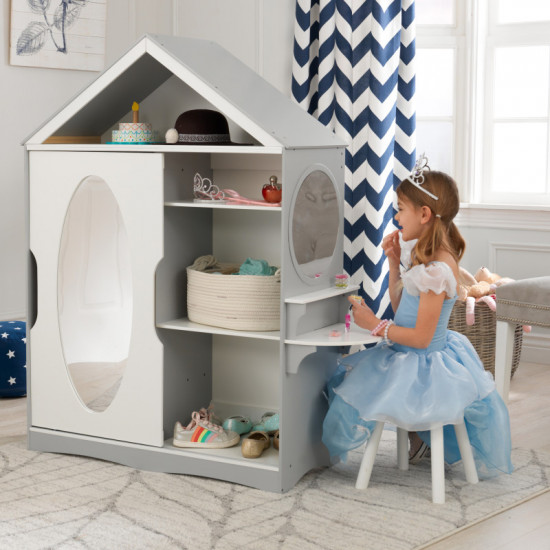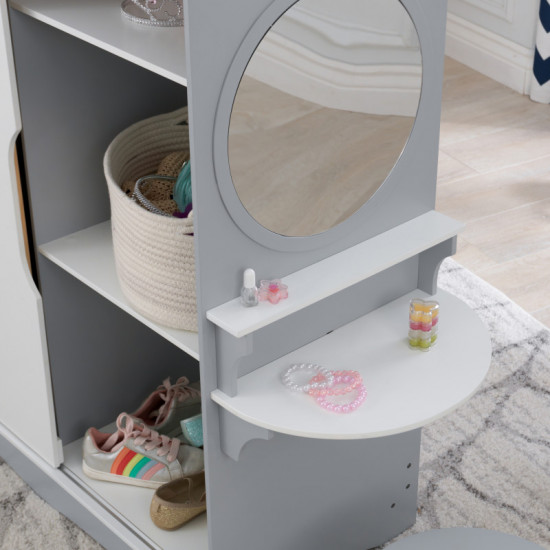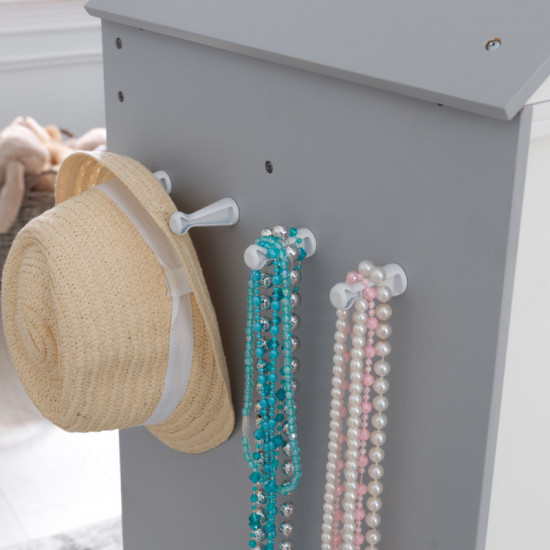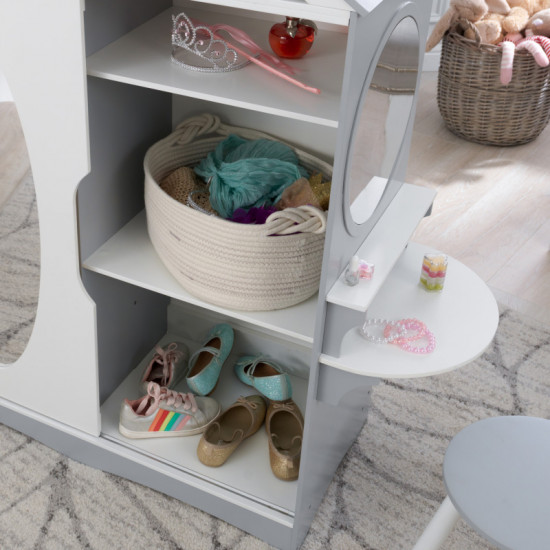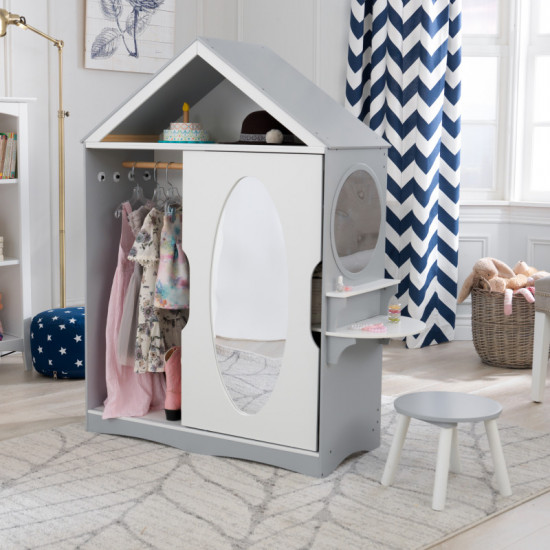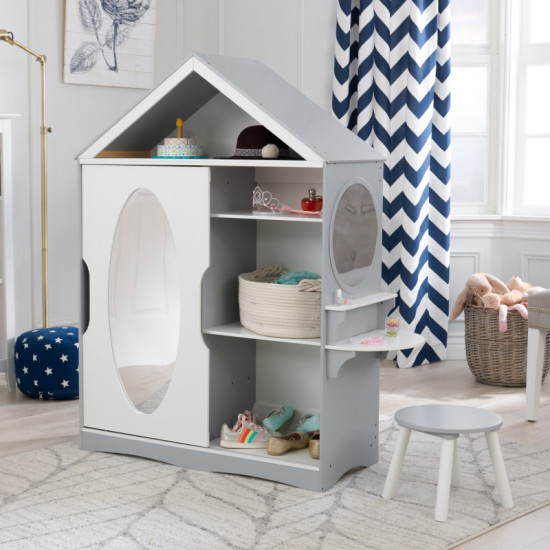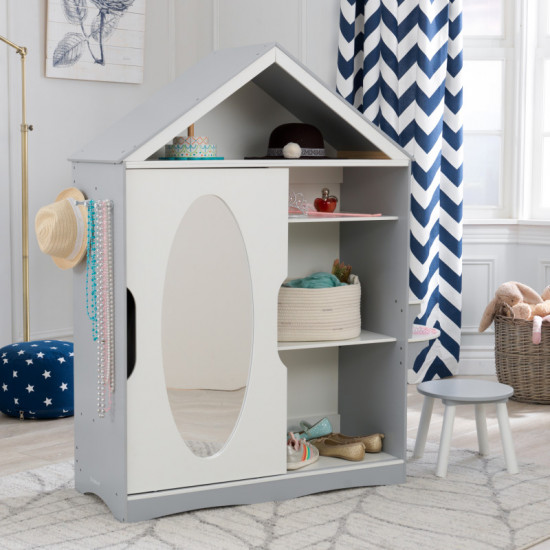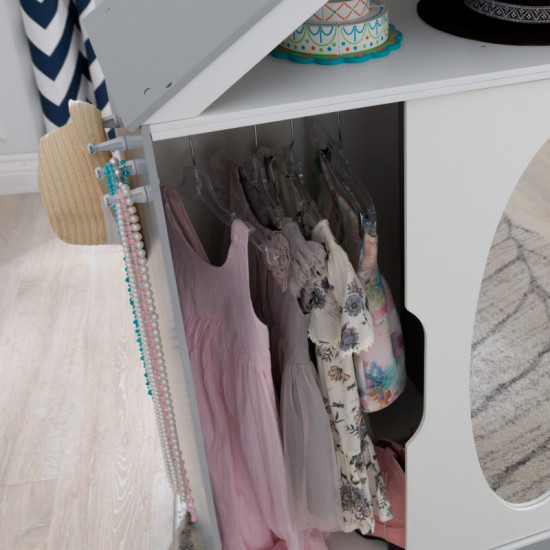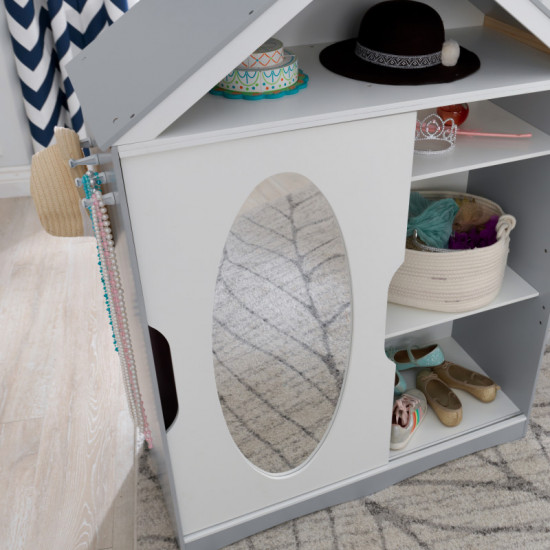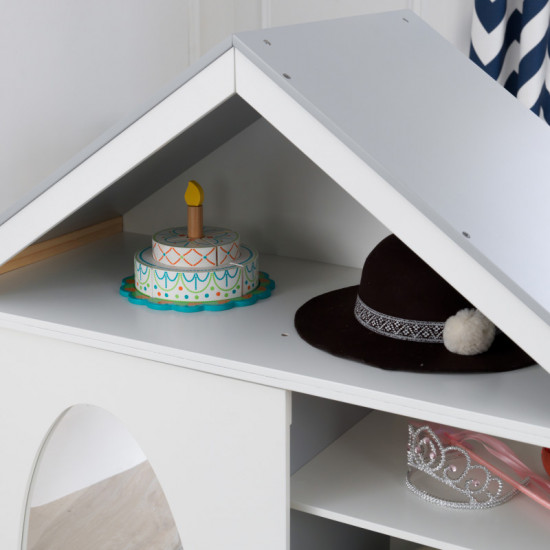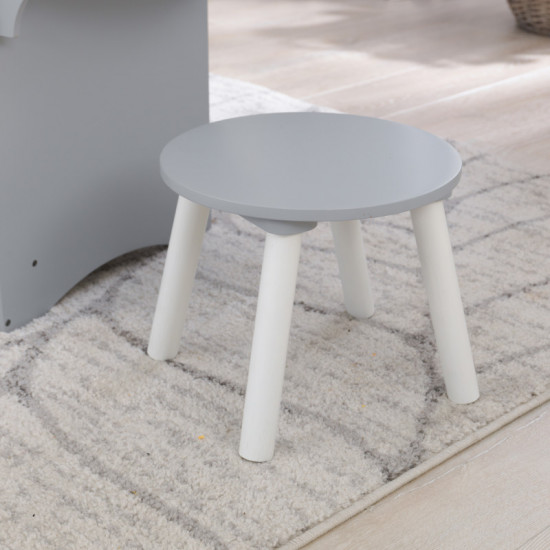 15%OFF JOY777 5-7 Days










The toy meets all regulatory safety standards and complies with European directives 2009/48 / ES on toy safety.
Dress Up Armoire and Vanity
Transforming into a superhero, princess or any other fantastical character is made more fun with the KidKraft Dress Up Armoire and Vanity. This dollhouse-shaped cabinet is ideal for not only storing costumes, shoes and accessories, but also for practicing expressions and role play in front of the mirrors. Keep everything they need to create an imaginative persona with the abundant storage located on the open shelves. Spaces are large enough to accommodate baskets or bins. The open rooftop shelving area could be used for displaying wands, butterfly wings or other magical accessories. Hanging hooks on the side are ideal for last-minute outfit additions, like scarves, beads or hats. Slide open the door (notice the notches just right for little hands), and more storage is revealed inside. A hanging rod can showcase numerous costumes, waiting for imagination to bring them to life. Shoe cubbies welcome sparkly high heels, moon boots or dance shoes. After the makeover is complete, little ones can admire their handiwork in the full-length oval mirror on the front. Or, they can get a close-up look in the round mirror on the side. They can even have a seat on the included stool and apply jewelry, face glitter or color hairspray. When playtime is over, kids know exactly where everything belongs. Teach kids to not only explore their personalities, but also to promote responsibility with the adorable and practical Dress Up Armoire and Vanity.
Side vanity with mirror, stool and display shelves
Hanging hooks on side for accessories
Floor-length mirrored door
Hanging rod and shoe cubbies inside door
Trendy dollhouse-shaped design
WARNING
WARNING
CHOKING HAZARD - Small parts. Sharp points.
Stock:

5-7 Days

Model:

13040

Weight:

34.52kg

Dimensions:

116.08cm x 41.15cm x 131.83cm

UPC:

706943130407

Kidkraft