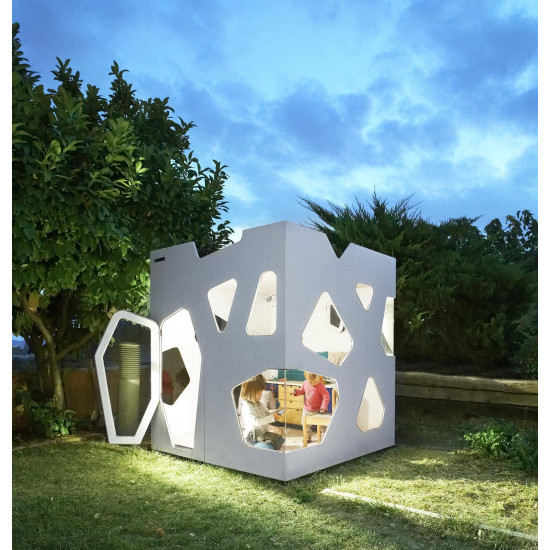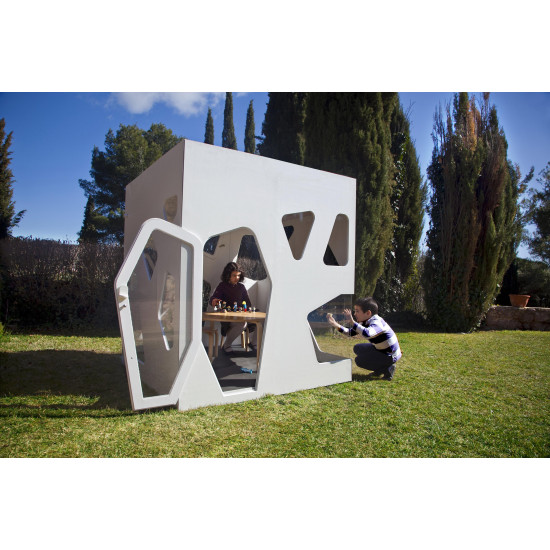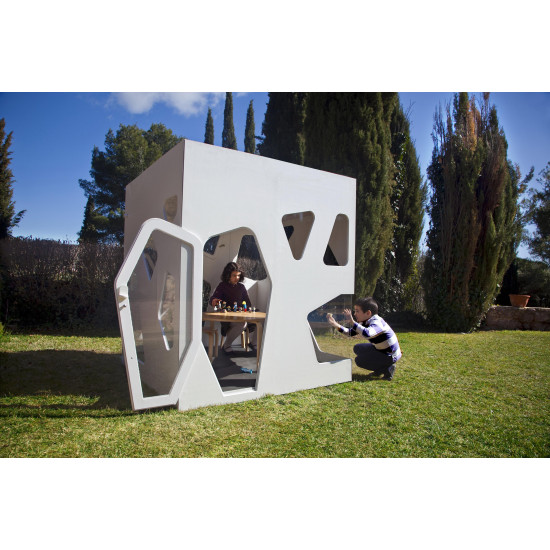 Pre-Order



The toy meets all regulatory safety standards and complies with European directives 2009/48 / ES on toy safety.
Outdoor playhouse Kyoto Junior
Outdoor playhouse Kyoto Junior
Our best-selling contemporary outdoor playhouse. The most multi-purpose of this product line; it has a spacious indoor area ideal for playing alone or with friends. Despite its size, this outdoor playhouse is very easy to assemble because each outdoor façade is made of only one piece.
Materials
The main material of this outdoor playhouse is Birch plywood. It is a material that is highly resistant since it's made of a dense wood and glued with phenolic resins ideal for wet environments, The board comes with a layer of sealer on the edges and two layers of water-based paint, which makes it flexible, durable and resistant. The indoor flooring is also made of Birch plywood with phenolic glue. The top layer of the floor is made of a non-slip material, similar to those used on slides and other children's playground equipment. The roof of this outdoor playhouse is made on birch plywood 18mm thick, and has thermal insulation (Rockwool) and precast waterproof EPDM rubber material with a water drain pipe incorporated. Wall finishing with 4 aluminum bars, and gravel over roof.
Assembly
Assembly is very simple. In 3-4h will be ready to play in this awesome outdoor playhouse.
Doors and windows
This outdoor playhouse has one door with design handles and finger protection in the hinge area. One operable window, and 6 stationary windows. They are all made with methacrylate, and the door opens outward for security reasons.
Color & Dimensions
Color: Outer side: White RAL9010 Interior: Birch decapé (White semi-transparent)
Outdoor playhouse dimensions: 1,53m·1,53m ·1,70m (5′-x5'x5′-7")
Packaging dimensions: 1,65×0,70×1,80m (5′-5"x2′-4"x5′-11")
Outdoor playhouse's weight: 290Kg +75Kg Gravel (639 lb + 165lb
WARNING
Only for domestic use.
Niso namenjeni za javne prostore, kot so šole, cerkve, vrtce, ali parke.
Stock:

Pre-Order

Model:

10022

Weight:

190.00kg
SmartPlayHouse